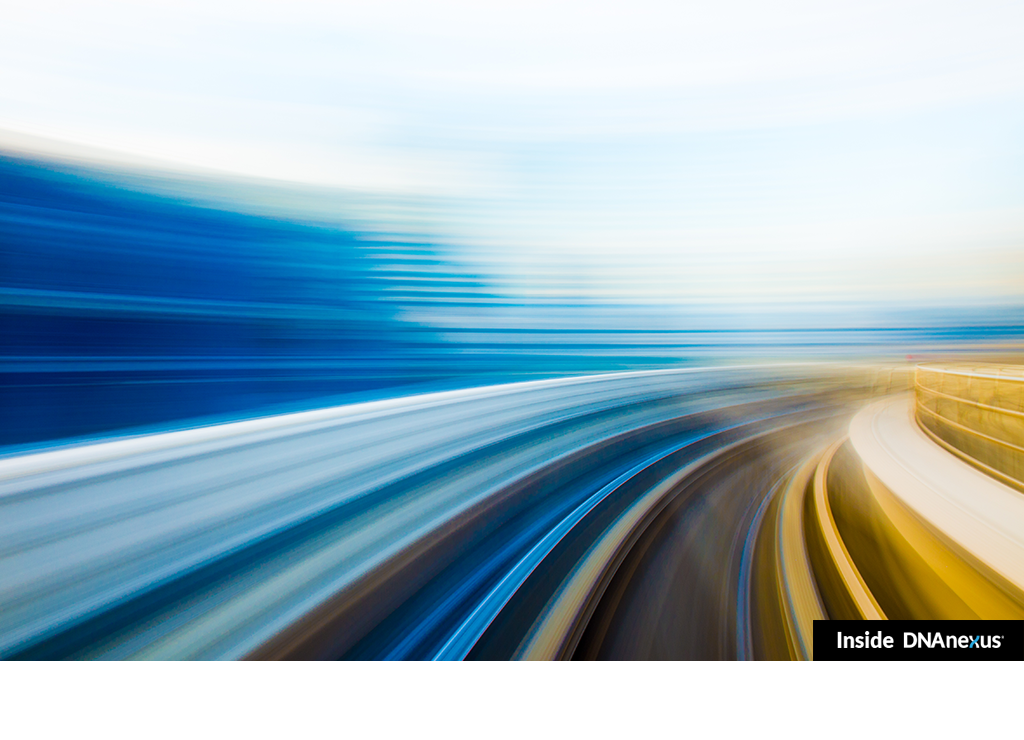 Five years ago, we were ushering in the 'era of precision medicine,' with researchers and clinicians alike embracing advances in genomics to help tailor treatments to individual patients, especially in cancer care.
How has biomedical research and clinical care changed since then, and what does the future hold?
Precision medicine continues to garner attention, with its applications expanding into other areas, such as neuroscience, immunology, women's health, and rare diseases.
Patients are not only the focus of targeted therapies; they are also being placed front and center of many aspects of healthcare.
Researchers are eager to incorporate diverse data from more representative patient populations, and registries from large-scale public sequencing efforts and patient advocacy groups are proving to be valuable resources in these endeavours.
They are also more willing than ever to work together to accelerate discovery, thanks in part to the recent (and ongoing) global COVID-19 pandemic.
How prepared are we to not only cope with these changes, but also harness their enormous potential?
From Real-World Data to Real-World Evidence to Real-World Action
Advancements in technology supporting genomics, proteomics, metabolomics (and all the other 'omics) have generated great insights into the biology of many diseases — and an enormous amount of information. Managing the vast ocean of data and fishing for answers within it are two of the primary challenges in precision medicine.
City of Hope is tackling the data challenge by creating a system that pools a wide variety of data from multiple sources in a way that can be easily accessed by bioinformaticians and physicians alike.
Created with the help of DNAnexus, the system integrates DNA sequencing information with other data affiliated with the patient journey, from disease registries to pathologies, molecular characterization of the tumor, medical record data, and clinical trials information.
The POSEIDON platform has become more than just a static repository of data. It's helped inform City of Hope's unique in-house drug development. It's helped place patients into clinical trials. It's assisted tumor boards, where clinicians, researchers, and technical curators come together to make decisions on tricky cases. And it has led to new research ideas, new methods, and new translational projects.
As precision medicine expands, so will the hunt for new biomarkers and the use of companion diagnostic tools. Laboratories will need an informatics environment that can flexibly scale to meet the demand for increased test volume. Cloud-based systems enable labs to optimize analysis pipelines for quality, speed, runtime, and cost, in a secure, compliant way.
Myriad Genetics uses the DNAnexus Titan platform to power its computationally intensive AI and machine learning methods. The company uses the technology for biomarker discovery, improvement of its current molecular diagnostic test portfolio, and disease risk prediction.
The Apollo Platform and its Cohort Browser can also be used in pharmacogenomics to predict an individual's risk to adverse drug reactions, another area that is likely to be in high demand as precision medicine becomes the norm.
Harnessing Rare Resources
When researching a rare disease with many subtypes driven by diverse and distinct genetic alterations, data sharing is key. Samples acquired by a single institute, a single research initiative, or even a single nation may lack sufficient statistical power for genomic discovery and clinical correlative analysis.
St. Jude Children's Research Hospital was an early adopter of cloud-based collaboration, partnering with DNAnexus and Microsoft in 2018 to create a data-sharing ecosystem that has proved to be a model for harmonized genetic data across the pediatric cancer community. Since then, more than 1.25 petabytes of data have been incorporated into the St. Jude Cloud, and several research studies have been published about scientific discoveries made using the data.
The Muscular Dystrophy Association (MDA) is harnessing its patient registry to improve current and future patient care. Its neuroMuscular ObserVational Research (MOVR) data hub collects longitudinal data in seven neuromuscular disease indications, and a new visualization and analysis platform powered by DNAnexus is enabling 37 MDA Care Centers to easily access and analyze the information.
The MOVR Visualization and Reporting Platform (VRP) allows different levels of analysis, from overviews of disease progression and outcomes across sites, to in-depth dives into clinical parameters across large cohorts of neuromuscular patients. This level of correlative analyses could ultimately stimulate new drug, biologics and gene therapy discoveries. Exploration of deeply curated neuromuscular disease cohorts could also help in clinical trial design, by enabling clinical researchers to rapidly identify populations that meet specific clinical criteria.
DNAnexus platforms are also being used by the Children's Tumor Foundation to delve deeply into gene expression and transcriptome data to identify elusive therapeutic options for three forms of neurofibromatosis.
Going Global
Progress in science and medicine accelerates when researchers collaborate around responsibly shared datasets. As the complexity and scale of data increases, collaboration becomes more difficult to manage.
Tools developed on DNAnexus Apollo, such as the cloud-based UK Biobank Research Analysis Platform, have helped harmonize and democratize sequencing data by making it easily accessible to any scientist, from an individual field researcher accessing the database from her laptop, to pharma companies like Biogen, which is using the UKB information to rank candidate compounds in its drug portfolio as well as identify novel gene targets.
The COVID-19 pandemic has underscored the importance of real-time data sharing, and an emerging focus on global pathogen surveillance will require even more companies to scale up their operations, from vaccine discovery and production, to rapid sample sequencing and diagnostics.
The DNAnexus Apollo Platform was designed to seamlessly integrate and analyze diverse datasets, including multi-omic & clinical data, driving actionable insights in real time. We've compiled some tips for diagnostics businesses looking to scale their operations, as well as pointers for drug discovery companies.
As we race towards a more interconnected, interpersonal future in healthcare, we need to ensure the industry is moving at the velocity of technological innovation. At DNAnexus, we're proud to set the pace and provide solutions that allow all types of users to board the big data train.