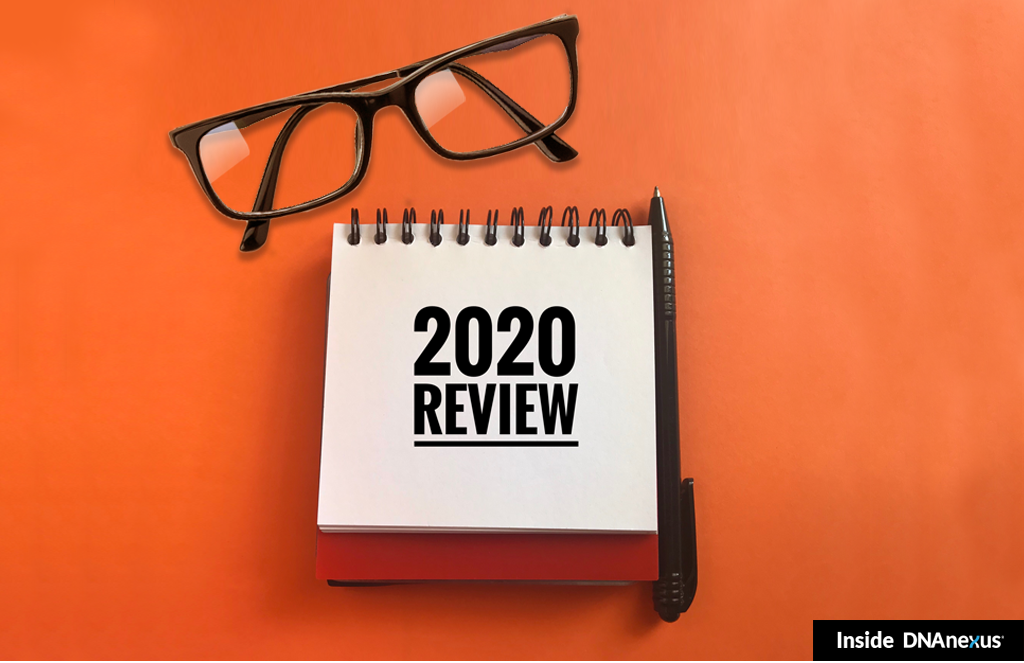 The year 2020 certainly didn't go as planned. But it was educational. We all had a crash course in infectious disease biology, trial-by-fire lessons in virtual meeting etiquette, and eye-opening lessons in the difficulties of homeschooling and trying to maintain a work-life balance within the same few walls for days, weeks, and months at a time.
At DNAnexus, we also learned a few things — about our customers and their evolving needs, about our capacity to pivot and adapt to meet those needs, and about our ability to be even more creative than ever in delivering novel solutions to this new norm. Here are some of our top lessons.
1. Easy, reliable access is key. One of the biggest challenges people have faced while working from home is accessing the data, applications, and compute resources they need. With the majority of employees suddenly using the VPN every day, network bottlenecks and slow download times can quickly become a chronic problem. And in many cases, some data and resources may simply not be accessible to users who aren't on-premise. Luckily, the DNAnexus Platform and the Cloud Workstation App proved to be lifesavers, enabling secure, fluid, reliable collaboration and sharing with partners and peers around the globe.
2. You love to learn. We developed a suite of free bioinformatics courses available to users of varying experience levels, and many of you were eager to brush up on your skills, or learn new ones. The online curriculum, which was selected with input from our customers, was so popular that we will be continuing it into the new year. We're especially excited about the first one — Demystifying AI & ML in Biomedical Research — which will be held January 28. Add it to your calendars now! You can save your seat here.
3. Going virtual means going global. Although we missed the chance to spend some time connecting with our customers and the science/technology community in person, we were excited for the opportunity to expose our research to the wider world, as most conferences went virtual. The American Society of Human Genetics (ASHG), for instance, featured a host of great science from our own team as well as many of our customers and research partners. We also got to flex our creative muscles designing some fun virtual 'booths' and resource pages.
4. Opportunity sometimes knocks on the door of disaster. Watching the fevered pace of early research into SARS-CoV-2, David Fenstermacher, our Vice President of Precision Medicine and Data Services, wondered: Could COVID power a new era of precision medicine, moving it beyond oncology? Infectious disease seems a strong candidate for a precision medicine approach, he argued, due to the high variability between patients, and being able to link genetic profiles to clinical outcomes would be extremely useful when developing diagnostics and formulating treatment plans. By stratifying patients based on genetic information, healthcare providers and government decision-makers could adopt more rational and effective surveillance, containment, and treatment strategies.
5. Science doesn't stop. Nor does innovation. In fact, we may have gotten even more innovative in order to keep scientific discoveries coming apace. Scrolling through our blog, you can find story after story about improvements to our platform, new applications, and examples of some of the amazing research it is enabling. We were proud to be recognized as a top workplace for innovators, and we look forward to continuing to carry out our mission of revolutionizing the use of genomic and other omic information in healthcare in 2021.