We are heading back to our second home in Boston to attend the annual Bio-IT World conference! Our team is excited to join fellow researchers, clinicians, pharmaceutical and IT professionals to discuss the future of precision medicine. This year we are bringing our enhanced DNAnexus Apollo™ platform for UK Biobank, which features a new, innovative clinico-genomic cohort browser that enables users to explore and analyze millions of genomic and clinical data points in a matter of seconds.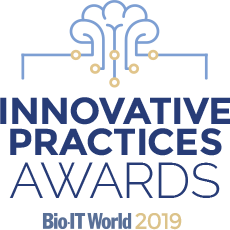 We are excited to see that our trusted partner on this project, the Regeneron Genetics Center, has been recognized as a 2019 finalist for the Inaugural Innovative Practices Awards. Regeneron's work performing exome sequencing and analysis for all 500,000 samples for the UK Biobank is a true achievement. We were honored to partner with them to create an innovative cohort browser for UK Biobank data, allowing researchers the ability to browse through 3,000 phenotypic fields and 15,000,000 genomic variants across 100,000 samples and build cohorts.
Stop by the DNAnexus booth #310 to learn more about the brand new Apollo for UKB! Check out our conference activities below. Can't make it to any of our events? Request a meeting.
DNAnexus Booth Activities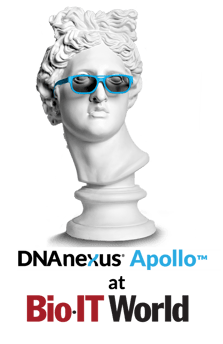 Demo: Explore Millions of Genomic & Clinical Data Points with DNAnexus Apollo for UK Biobank
Wednesday, April 17: 10:00am-11:00am, 1:00pm-2:00pm

Thursday, April 18: 10:00am-11:00am
Mining large-scale datasets for actionable insights is a huge computational effort. The UK Biobank's first release of their dataset presents an exciting new opportunity for genomics research, with 50,000 exomes and combined phenotypes for users to dig into.
DNAnexus Apollo is based on a scalable cloud-based platform. Whether you're working with the UK Biobank or your own protected data, DNAnexus Apollo streamlines consumption of multi-omics and clinical records from complex datasets.
Customer Talk/Poster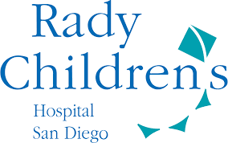 AI Assisted Rapid Clinical Whole Genome Sequencing for Critical Care
Bioinformatics Track
April 18, 2:30pm-3:00pm

Ray Veeraraghavan, PhD, Director of IT & Informatics, Rady Children's Institute for Genomic Medicine
DNAnexus Apollo Lounge: Cocktail Networking Event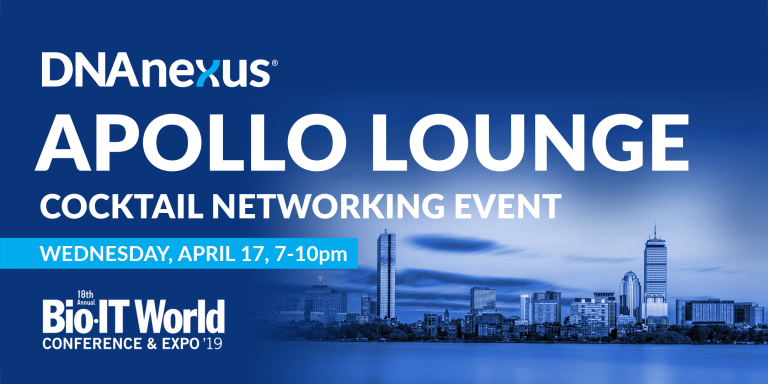 Join us during Bio-IT World for a special Greek-style networking event!
Eat, drink, and have fun meeting fellow scientists and other translational research industry experts.
Space is limited. Contact us for your personal invitation.