Bio-IT World is right around the corner! We are excited to once again join over 3,400 researchers, clinicians, pharmaceutical and IT professionals attending the conference in Boston next week. The DNAnexus team will be stationed in booth #310, so stop by to learn how DNAnexus streamlines the use of next-generation sequencing (NGS) data to accelerate translational research.

Congratulations to the Human Genome Sequencing Center (HGSC) at Baylor College of Medicine for being one of this year's Best Practices Award Finalist in the IT infrastructure/HPC category. Their work developing novel at-scale methods for human genome sequencing resulted in the world's largest known full-spectrum variant genotype analyses of more than 22,000 human whole genomes. As a valued industry partner, we are extremely excited for HGSC to be distinguished by this honor.
We are especially excited to announce the DNAnexus Translational Informatics Suite (TIS). This specialized suite of tools transforms biological insights and research data by exploring new approaches to integration, visualization, analysis, and application of biological and clinical trial data, including big data analytics and deep learning/AI.

We will also be showcasing our Clinical Trials Solution, a 2018 Best of Show Award Finalist in the Genomic Data Services Category. This award identifies exceptional innovation in technologies used by life science professionals today and we are honored to be considered.
See our full list of in-booth demos and activities at Bio-IT World below. Can't make it to one of our events? Our booth (#310) will serve as homebase to showcase our recent projects and collaborations. Stop by anytime during the conference, or email us to schedule a meeting with a member of our team.
Poster

Building Reference Quality Genome Assemblies Using DNAnexus
Presenter: Maria Simbirsky, PhD, Bioinformatics Scientist
DNAnexus is the supporting platform for the Genome 10K's Vertebrate Genome Project (VGP), which assembles and analyzes genomes of all vertebrate species to create a digital Genome Ark library and help document species that are on the brink of extinction. Maria will be by her poster to answer questions during refreshment breaks, or can discuss the project in DNAnexus booth #310.
Presentations Featuring DNAnexus

It's Raining Exomes: Cloud-Enabled Genomics – Handling >250 Samples
Wed, May 16 – 2:25pm
Cloud Computing Track
Speaker: John Penn, PhD, Regeneron Genetics Center
Building a GxP Validated Platform for NGS Analysis Pipelines
Wed, May 16 – 4:30pm
Next-Gen Sequencing Informatics Track
Speaker: Anthony Rowe, PhD

Advancing Clinical NGS Test Development Using Thousands of Pediatric Cancer Samples on St. Jude Cloud
Thurs, May 17 – 11:30am
Cancer Informatics and NGS Informatics tracks
Speaker: Michael Rusch, St Jude Children's Research Hospital
DNAnexus Booth Activities
Clinical Trial Hour
Demo: Incorporating Genomics in Clinical Trials with the DNAnexus CTS
Wednesday May 16, 10:00-11:00am
DNAnexus Booth #310
Promoting a drug from the laboratory and preclinical testing arena into first-in-human studies and later phase clinical trials represents the largest, most costly gamble in the drug discovery pipeline. DNAnexus de-risks this process by enabling companies to transition validated NGS pipelines from translational research into clinical development and, for approved drugs and devices, into clinical and companion diagnostics, all in compliance with HIPAA, CAP/CLIA, and GxP regulations.

Join us for a demo to see how the Best-of-Show-Finalist DNAnexus Clinical Trials Solution (CTS) enables movement of data and pipelines from research into regulated environments.
Translational Informatics Hour
Sneak Peek: Unlocking Insights from Multi-Omics Data with the DNAnexus Translational Informatics Solution
Thursday May 17, 10:00-11:00am
DNAnexus Booth #310
Underlying the explosive growth of multi-omics data is the promise of improved understanding of human biology and disease. However, without the proper tools, scientists are faced with the challenge of analyzing the massive amounts of data to extract insights which can lead to effective therapies. DNAnexus Translational Informatics Suite (TIS) empowers researchers along each step of the discovery process with features such as interactive data exploration, synthetic cohort creation, and scalable analytics, all powered and secured by the DNAnexus cloud.
Stop by our booth on Thursday morning and learn about our translational informatics early access program..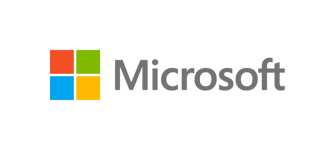 Microsoft Partner Spotlight
Wednesday May 16, 3:30-4:00pm
Microsoft Booth #446
Learn how DNAnexus and Microsoft are leading the charge in accelerating insights, enabling more precise treatments, and furthering patient health. As partners, we are developing solutions in a seamless and scalable manner while adhering to a level of security and compliance required to work with healthcare data. Join us in Microsoft booth #446 for an overview on how our combined industry knowledge and expanded reach enables global collaboration and is solving the most challenging diseases in the market today.