We are excited to join the 3,000+ researchers, clinicians, and pharmaceutical and IT professionals attending the Bio-IT World Conference in Boston next week. The DNAnexus team will be onsite and headquartered in booth #316, please stop by to learn how DNAnexus helps improve secondary analysis, facilitates collaboration, and provides a scalable and secure platform for genomic research. Register here to attend the conference.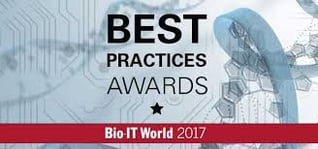 A highlight of the event every year is the Bio-IT World Best Practices Awards. This prestigious award highlights outstanding examples of how technological innovation can be powerful forces of change in the life sciences. This year, our partner M2Gen is a Best Practices Award finalist!
M2Gen has partnered with 15 of the nation's leading cancer centers via the Oncology Research Information Exchange Network (ORIEN) to deliver informatics-based solutions to accelerate therapy discovery and development. The DNAnexus cloud platform supports molecular data access, management, collaboration, and analysis for ORIEN. This cloud-based approach creates value for all stakeholders, impacting the point-of-care and driving basic cancer research in both academic centers and industry. The multiple categories of the Best Practices Awards will be announced live during the plenary session on Thursday May 25th.
Dr. Hongyue Dai, PhD, CSO of M2Gen, will be in the DNAnexus booth to answer questions and showcase M2Gen's innovative cancer data network. Come by booth 316 at 10:00am ET on Thursday to learn more.
We will also be showcasing projects with our clinical and software partners. See our full list of activities below. Can't make it to one of our events? Stop by booth 316 anytime during the conference, or email us to schedule a meeting with a member of our team.

Scaling the World's Fastest Clinical Genomic Pipeline for Critical Care in Pediatrics
Narayanan Veeraraghavan, PhD, Director of IT, Rady Children's Institute for Genomic Medicine
Wednesday, May 24, 10:00am-10:30am
DNAnexus Booth #316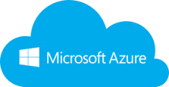 Genomic Solutions in Microsoft Azure
Singer Ma, Scientific Operations Director, DNAnexus
Wednesday, May 24th, 2:30pm-3:00pm
Microsoft Booth #529

Rapid Variant Discovery with Sentieon
Brendan Gallagher, Business Development, Sentieon
Wednesday May 24, 3:30pm – 4:00pm
DNAnexus Booth #316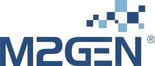 Meet & Greet with M2Gen
Hongyue Dai, PhD, Chief Scientific Officer, M2Gen
Thursday May 25, 10:00am-10:30am
DNAnexus Booth #316