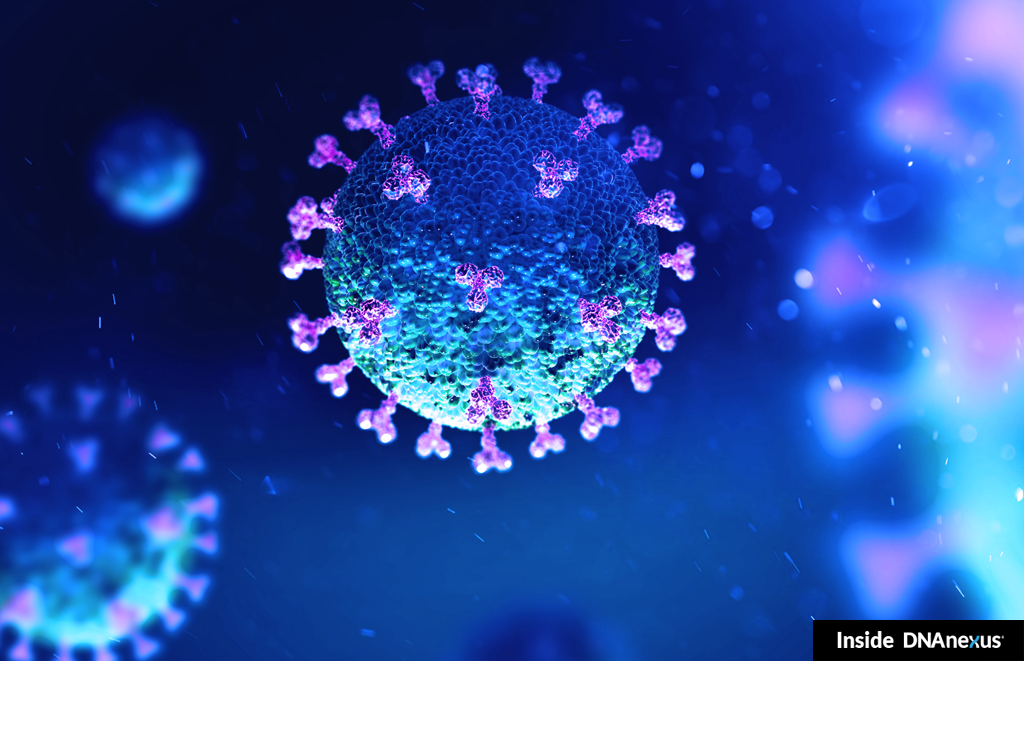 Will the next wave of COVID-19 surveillance come via wastewater? What challenges lay ahead as we try to detect variants in a constantly evolving viral population, and adjust our therapeutics accordingly? How could bioinformatics help?
These were some of the questions raised during a recent roundtable of genomics experts brought together by DNAnexus to explore ways in which enhanced scientific collaboration tools could contribute to pathogen surveillance and global pandemic response.
The right tool from the toolbox
The public has become all too familiar with the term 'variants' thanks to evolving versions of the SARS-CoV-2 virus that is plaguing the world. But identifying low frequency variants in genomes has always been a challenge. From PCR testing to short- and long-read whole genome and transcriptome sequencing, different detection methods have different benefits, from speed and cost, to accuracy and depth of coverage.
As scientists set their sights on monitoring urban wastewater supplies to track pathogens in the population, they will have to grapple with samples that contain a 'grab bag' of microbes, viruses, bacteria, and lots of other fun stuff, said Todd Treangen.
Treangen, Assistant Professor of Computer Science of Rice University, warned that environmental metagenomics presents many challenges. Distinguishing between actual low prevalence genetic variants and sequencing errors is high among them. Reassembling viral genomes from the limited information you're likely to recover is also extremely difficult, he said.
Fritz Sedlazeck, Assistant Professor of Bioinformatics & Data Analysis at Baylor College of Medicine, said quick, easy and affordable tests to detect variants of clinical interest would be required in order for such surveillance to be practically implemented. DNAnexus's Ben Busby suggested that the creation of simple pipelines for metagenomic assembly might help the effort.
Richard Copin, a senior staff scientist at Regeneron, said deep sequencing still has a role, especially in the development of new therapeutics. It is important to be able to estimate the reservoir of diversity of variants in the virus among different pockets of the population, in case minor variants become dominant, he said.
"What is the selective pressure that would lead to these minor variants taking over the entire virus population, so that our vaccines or treatments would be totally useless?" Copin asked.
Sharing from the start
Another big challenge during the current pandemic has been data access, Copin noted.
"Sharing sequencing data among scientists, which sounds like something that's obvious, has been a big challenge, especially in the U.S.," he said. "It's something I've been shocked about."
Treangen said coordinated response may have been a bit late out of the gate, but initiatives like the open-science research consortium COV-IRT (the COVID-19 International Research Team) have helped facilitate collaboration to accelerate research and drug development. The group of nearly 200 scientists from 11 countries and 75 institutions recently marked its one-year anniversary with a scientific symposium. Treangen, a founding member, said he is optimistic that such collaboration will help ensure the global response to future pandemics will be timely, well-coordinated and hopefully, proactive.
DNAnexus has been a partner in that effort, providing IT infrastructure as well as assistance accessing and analyzing data.
Copin said DNAnexus's data sharing platforms and tools like the UK Biobank Cohort Browser will be critical for the success of global team science efforts.
Busby, who has helped with several COVID-related hackathons, said he was keen to continue contributing to pathogen surveillance by developing virus detection toolkits and enhanced phenotype/genotype management systems, and he welcomed collaboration with other scientists.