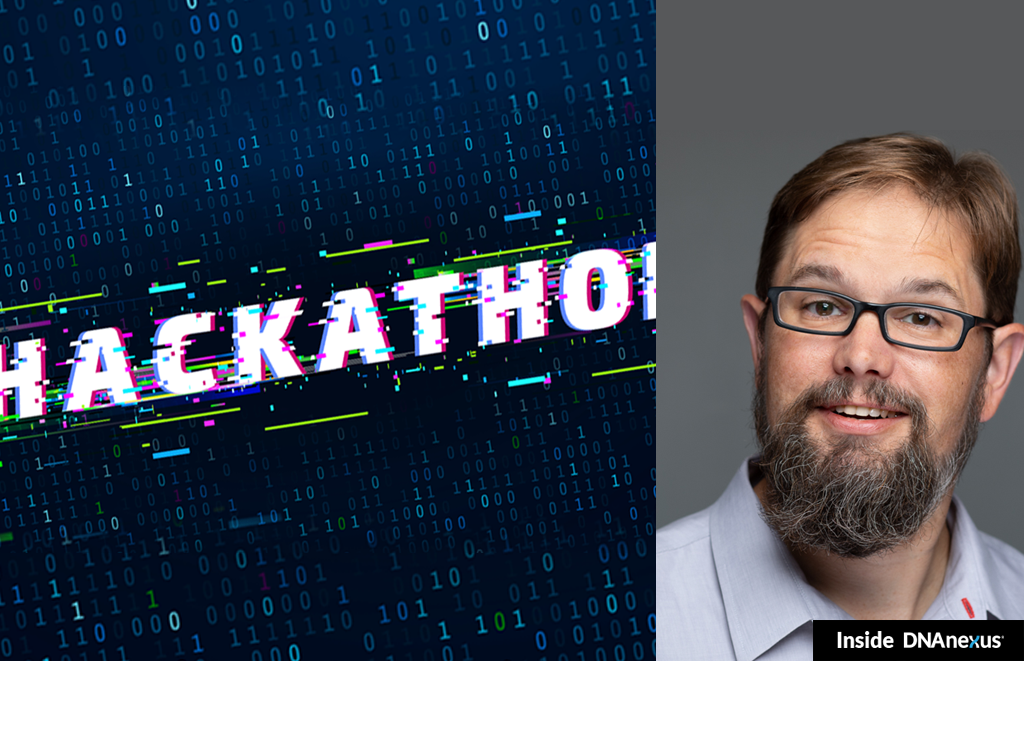 If you're a fan of biocomputational hackathons, you're probably already familiar with Ben Busby (aka @DCGenomics on Twitter and Github). Well, we're proud to announce he has joined the DNAnexus family, as principal scientist in our xVantage Group. We were able to sit down recently with the former NCBI genomics outreach coordinator to learn what drew him to DNAnexus, and what he plans to accomplish in his new role.
What brought you to DNAnexus?
I am primarily interested in making the bioinformatics world a better place. This not only means improving underlying processes — such as better .bam / .vcf generation and parsing .gff files — but also applying bioinformatics at a large scale so that the world can see the contribution it makes. In other words — pushing translational bioinformatics forward. DNAnexus works with a host of large companies, academic, and governmental institutions to get this done in the healthcare, agriculture, and general scientific research arenas.
What will you be doing in your new role?
I will be working on creating solution architecture for particularly large and difficult bioinformatics challenges, as well as advocacy for external tool, pipeline, and algorithm developers within the organization. My past experience organizing national hackathons, doing outreach for the NCBI, and consulting for companies like Deloitte, Ariel Precision Medicine, and a variant annotation project OpenCravat from Johns Hopkins will also come in handy as I participate in scientific outreach and help DNAnexus forge additional inter-institutional collaborations in the bioinformatics community.
What are you most excited about?
On the technical side, I like how DNAnexus has no "platform-lock", and provides easy access for secure computing with some nice pipelining and visualization features thrown in. Specifically, when one builds WDL-based — stay tuned for other workflow languages! — apps or applets on the DNAnexus Platform (try the app building wizard too!), the markdown can be easily ported to GitHub to be shared openly.
I also love the company culture and its commitment to the success of the entire bioinformatics community. For example, after building a software portal on behalf of St. Jude Children's Research Hospital, DNAnexus handed over the entire software stack. DNAnexus is willing to work with other entities — even perceived competitors — in bioinformatics to allow practitioners to conduct interoperable data science, unlike some other industry companies, academic labs, and even a few government agencies.
Anything else we should know about?
I've been involved in running more than 40 hackathons over the years, and have made a great many friends doing so. I plan to continue, with the next one taking place in April, hosted by Baylor College of Medicine's Human Genome Sequencing Center, Everything is Bigger in Texas: Pan-Structural Variation Hackathon in the Cloud. People can follow our progress and keep track of other upcoming hackathons on this Github site.