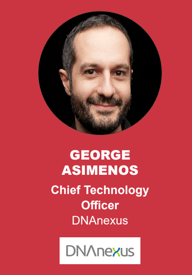 With his background in comparative metagenomics, silicon compilers, and elliptic curve cryptanalysis, George Asimenos was well poised to pioneer the bioinformatics platforms needed to make precision medicine a reality. He has now been recognized alongside other genomics luminaries from academia and industry as one of the Top 25 Voices in Precision Medicine.
Culled from a list of 200 nominations from around the world, the BIS Research and Insight Monk initiative showcases and celebrates the diversity and talent among the interdisciplinary leaders of the healthcare industry and highlights their influence on the industry.
"We went through a rigorous process of analysing the initial pool of nominations and shortlisting the Top 25 Voices through an iterative process based on eight core parameters including product developments, publications, entrepreneurial achievements, and years of experience, among others," said Wahid Khan, principal analyst at BIS Research.
As the Chief Technical Officer of DNAnexus, George has played a critical role in building the company's scientific and engineering foundation and exploring ways in which our technology can be used to craft novel experiences that transcend traditional genomics boundaries.
In the Insight Monk report, he spoke about genetic testing.
"Clinical sequencing is increasingly applied in oncology to advance personalized treatment of cancer, identification and treatment of Mendelian diseases, and in prenatal genetic testing," he said.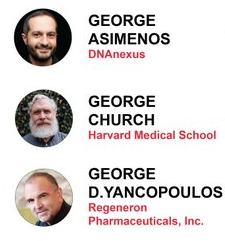 Prior to DNAnexus, George conducted research at Stanford University, where he participated in early efforts to analyze the human genome as part of the ENCODE Pilot Project. He has been at the forefront of precision medicine ever since, most recently hosting a panel on the challenges in applying AI on biomedical data at the 2019 Precision Medicine World Conference.
Congratulations to George and his fellow awardees, which also includes George D. Yancopoulos, President and Chief Scientific Officer of Regeneron Pharmaceuticals, Inc., one of our collaborators for the UK Biobank project.