The first half of 2015 has proven to be a strong year for innovative companies in the biomedicine sector. Since 2010, MIT's Technology Review has been recognizing ambitious companies with innovative technology and sound business models. Companies that grace this list are recognized as industry leaders who have set the agenda in their respective fields for the previous 12 months. DNAnexus is honored to be included in the cohort of 15 biomedicine companies leading the way in the 50 Smartest Companies of 2015.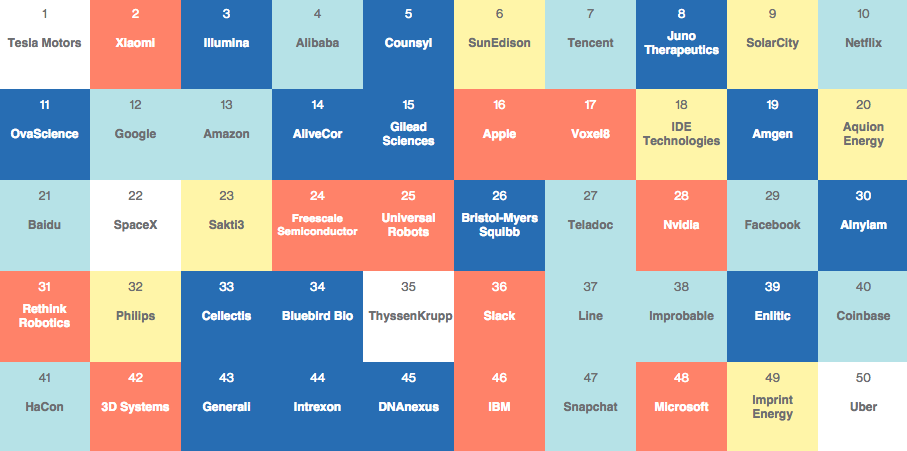 Making this year's list recognizes DNAnexus' innovations in developing a cloud-based platform for sharing and managing genomic data, while addressing the challenges of security, scalability, and collaboration for organizations around the world who are pursuing genomic-based approaches to health.
While the TR 50 Smartest Companies recognition honors DNAnexus' accomplishments from last year, we continue to work diligently to advance the global network for genomic medicine. In the past month alone, DNAnexus has announced its involvement in some of the most important work being done today in genomic sequencing.
The 3000 Rice Genomes Project (3K RGP) uses DNAnexus to deploy a rapid solution to analyze 3,000 rice genomes dataset and generate more the 100TB of useful data.
DNAnexus and the Broad Institute of MIT and Harvard collaborate to make data analysis methods of the Ebola virus genome sequencing available to the global biomedical community.
The Human Genome Sequencing Center (HGSC) at Baylor College of Medicine and DNAnexus will co-develop HgV, the next generation of the HGSC's Mercury solutions pipeline, to support precision medicine research and clinical applications.
DNAnexus is supporting data management and genomic analysis on the next phase of the ENCODE It's expected this analysis will require 10 million core-hours of compute and will generate nearly 1 petabyte of raw data over the next 18 months on the DNAnexus platform.