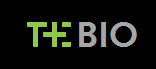 This week we attended the first-ever Techonomy Bio conference, a half-day series of discussions on the convergence of technology and biology, which was fittingly held in the Computer History Museum in Silicon Valley. The meeting, hosted by Techonomy, included more than 20 speakers and panelists made up of scientists, activists, venture capitalists, and entrepreneurs engaged in provocative conversations about biotech innovation. Among the group was Stewart Brand of the Long Now Foundation, Drew Endy of Stanford University, Jim Flatt of Synthetic Genomics, Andrew Hessel of Autodesk, Floyd Romesberg of Scripps, Beth Seidenberg of Kleiner Perkins Caufield & Byers and others.
Andrew Hessel kicked things off with a presentation titled "Better, Faster, Cheaper" that highlighted the tremendous progress that is being made in the fight against cancer. He cited the growing role of low-cost, high-throughput DNA sequencing and noted that it will fundamentally change how drugs are developed and administered in more precise and personalized treatment. He put the impact of sequencing on par with penicillin and its contributions to microbiology.
In addition to the pace of change in the life sciences, another hot topic of discussion was the need for open-source access to biological discoveries. Drew Endy was a vocal advocate as was UC Santa Cruz's David Haussler, who, as he reminded us, posted the first publicly available computational assembly of the human genome sequence on the Internet on July 7, 2000.
Beth Seidenberg of Kleiner Perkins noted the role of non-traditional entrepreneurs in generating some of the best ideas and the importance of technology in boosting progress in biotech and healthcare. Big advances will come, she said, when we "digitize healthcare in the same way we digitize everything else in our lives".
The event closed with a panel discussion on the application of bio-discoveries that included Stewart Brand, Jim Flatt, Dassault's Steve Levine, and Floyd Romesberg. Romesberg discussed his team's work on fabricating synthetic organisms and their use in discovering new drugs. Beyond medicine and healthcare, Jim Flatt spoke about pioneering the use of synthetic biology technologies for use in agriculture and the sustainable production of fuels.
It was a great event and we too are very excited to be working at the intersection of technology and biology. The DNAnexus platform is bringing together the power of cloud computing with the science of genomics to enable innovation in the drug discovery process, and in the delivery of more personalized healthcare.
We are already looking forward to the second annual Techonomy Bio conference.