Join our two-part webinar series focusing on infrastructure requirements to scale geno-pheno analysis and realize genomic-based clinical trials. Can't make it? Register anyway and we'll send you the recording.
Advances in DNA sequencing have created tremendous volumes of whole-genome sequence and multi-omics data, creating new opportunities to explore how the genome plays a role in human disease. As the use of human genomic information becomes more prevalent in research and clinical care, it is important to understand the responsibilities for handling of data in these contexts. The inclusion of genomic information has also shown reduction in costs and time, and improved results of clinical trials. The reduction in sequencing costs and increasing value of NGS in clinical trials is leading some organizations to incorporate NGS into the majority of their trials.
Webinar 1: Understanding Security, Privacy, and the Regulatory Landscape for Genomics in Research and Clinical Settings
January 23rd, 2018
10:00am PST/1:00pm EST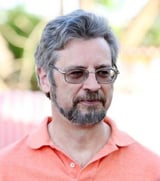 Loren Buhle, PhD, VP Security, Quality & Compliance
Loren is a seasoned leader with over three decades of experience working in the regulated space of life sciences, clinical, and basic research. He brings an unusual combination of scientific, commercial, regulatory, quality, and IT disciplines to identify and manage security, quality, and compliance issues.
Webinar 2: Major IT Considerations for Genomics in Healthcare
February 28th, 2018
10:00am PST/1:00pm EST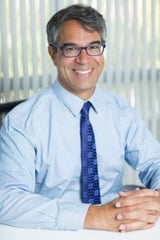 Omar Serang, Chief Cloud Officer
Omar has decades of experience building global operations teams and infrastructures, including cloud computing at Amazon Web Services, social web real-time analysis services at Topsy Labs, and messaging and messaging security services at Cloudmark and Critical Path.

Hosted in partnership with Microsoft Azure