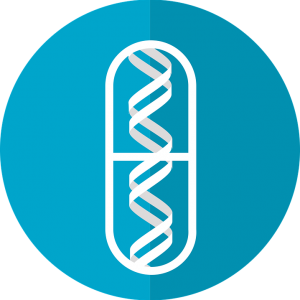 The volume of biomedical data available for analysis is increasing at an exponential rate, yet translating this information into insight remains both a formidable challenge and a remarkable opportunity. The demonstrable success already achieved by the Regeneron Genetics Center (RGC) and Geisinger Health System in integrating genetic and phenotypic data to inform drug development and benefit patients points to the potential of this approach, and highlights what impassioned champions with a good plan and the right platform can accomplish. (RGC/Geisinger publications, powered by DNAnexus, are discussed here and here.)
The success and promise of the RGC/Geisinger collaboration has prompted an expansion of this vision – including at Regeneron itself, which, in partnership with GSK and the UK Biobank, has announced plans to analyze the genetic data of another 500,000 individuals, powered again by the DNAnexus Platform.
These studies, aimed to catalyze the discovery and development of consequential new medicines, are motivated in part by what translational scientist Robert Plenge (formerly of Merck, now at Celgene) has termed "causal human biology" – the ability to use rare, highly informative genetic variants to better understand the staggering complexity of human biology and human disease. (Plenge has discussed this concept in Science Translational Medicine, in a fantastic Timmerman Report post reprinted in his must-read Plenge Gen blog, and on the Tech Tonics podcast.)
Plenge – and the industry, more generally – is hopeful that leveraging causal human biology can help pharma companies select better targets and more intelligently prosecute them, hopefully resulting in dramatically improved success in phase 2/3 trials; the high failure rates in these expensive mid- and late-stage studies are one of the main reasons drug development is so costly.
In this context, DNAnexus is especially excited to announce today its partnership with Astrazeneca in a particularly ambitious genetics project, the AstraZeneca Centre for Genomic Research, which was established by AZ in 2016 "to transform drug discovery and development across its entire research and development pipeline."
The vision, has been nicely articulated by Menelas Pangalos, Executive Vice President, Innovative Medicines & Early Development at AstraZeneca:
"Using the power of genomics is the foundation of our ambition to develop the most innovative and impactful treatments for patients. With the advent of next generation sequencing and the increased sophistication of data analysis, the time is now right to immerse ourselves fully in the international genomics community through these pioneering collaborations and through the creation of our own genome centre. We will leverage information from up to 2 million genome sequences, including over 500,000 from our own clinical trials, to drive drug discovery and development across all our therapeutic areas. Genomics will be fundamental to our laboratory research, our clinical trials and the launch of our medicines for patients."
The requirements of this project – including, in particular, the ability to (a) manage high volumes of genomic data in a secure and compliant fashion; (b) facilitate the integration of genetic data with other data types, and (c) enable global collaboration around these data – were a natural fit for the DNAnexus translational informatics platform.
The DNAnexus team is tremendously exciting by the opportunity to power the efforts of visionary industry leaders such as Regeneron and AstraZeneca in translating the promise of precision medicine and data analytics into discrete novel medicines that can meaningfully improve the lives of patients.