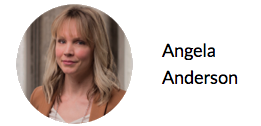 Historically, cancer research has been slowed by an inability to make genomic data rapidly accessible to research collaborators. Last week, St. Jude Children's Research Hospital took a big step toward solving this problem with its launch of St. Jude Cloud, an online platform that allows researchers to access the world's largest public repository of pediatric cancer genomics data. Developed in partnership between St. Jude, Microsoft, and DNAnexus, St. Jude Cloud provides a flexible cloud platform for rapid data mining, analysis and visualization capabilities.
St. Jude has long been a leader in advancing cures for pediatric cancer and other life-threatening diseases, and continues to develop new approaches to revolutionize the way medicine is practice. St. Jude Cloud is the latest unique tool developed in the fight to advance cures for pediatric diseases. DNAnexus is proud to serve as the technology platform that brings together St. Jude researchers and their partners in a secure and collaborative ecosystem.
Collaboration fuels scientific advancements, and St. Jude Cloud is already doing just that. In a paper that was recently published in Nature, St. Jude researchers lead by Jinghui Zhang, PhD, discovered mutations connected to UV damage in a B-cell leukemia. This was a very surprising finding and led the team to ask whether other leukemia samples not included in the original study might have a similar mutational pattern. Scott Newman, PhD, used St. Jude Cloud to reproduce the original experimental findings in just a few days whereas the original research took more than two years to complete.
Using St. Jude Cloud, Newman was able to conduct large-scale data analysis enabling him to identify the same UV-linked mutational signature in pediatric B-Cell leukemia patients over four days. Discovering these additional samples further helped researchers understand the possible link between UV damage and a blood cancer and potentially leads to the development of new therapies. Learn more about the St. Jude Cloud and its research capabilities via Q&A with Newman featured in the St. Jude Progress.
Like St. Jude Cloud, DNAnexus delivers fit-for-purpose community portals to advance scientific research through a secure and collaborative online environment that has been independently audited and certified. DNAnexus community research portals allow members to focus on discovery and innovation, removing the burden of secure data management, distribution, and data analysis. Other community research portals powered by DNAnexus include the FDA's precisionFDA platform for advancing regulatory standards for NGS-based drug and devices, and the microbiome research platform, Mosaic, which facilitates the translation of microbiome research into clinical applications.
Learn more about DNAnexus community portals and determine which use case is right for you.